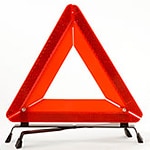 Phillips Chevrolet wants to help you get through the devastating incident of being in an automobile accident. Take a deep breath and follow these steps.
Determine if anyone needs medical attention after the accident has occurred. This is the most important thing to address. Call 911 if help is needed.
Let local law enforcement know what has happened. They will come to the scene to interview everyone involved. They'll provide you with a police report at that point or a few days later.
Swap information with the other people involved. You want to know where they are located, the information for their vehicle and their insurance information.
Contact your own insurance provider to keep them informed of what's happened. They'll begin the process of a claim for your vehicle accident.
Contact Phillips Chevrolet for any service that your vehicle may need after the accident.